Decennial Gothica Radio is commercial-free and plays a wide range of melodic dark tunes, gothic metal, female-fronted bands, and symphonic metal, from early genre-forgers to bleeding-edge bands emerging onto the scene. We support new and independent goth acts but also get the latest music by popular bands directly from the major record labels. We promise you will discover countless new favorite bands when you listen to our predominantly female-fronted gothic and symphonic metal mix.
Thousands of listeners each month join us on the dark side... Tune in and belong with us!

USING A MOBILE? CLICK HERE TO GO TO OUR RADIO'S MOBILE VERSION!


NEED YOUR GOTHIC/SYMPHONIC FIX?
CHOOSE ONE OF THESE STREAMING RADIO LINKS
OR USE THE EMBEDDED RADIO PLAYER BELOW


DGR EMBEDDED RADIO PLAYER




Please submit ALL song requests through this form, which enables us to remotely queue your track on the radio even if a DJ is not in the studio. This will USUALLY* get your songs on the air quicker than if you emailed us the request.
*If you request a song that we do not have in our active radio's playlist, the request will have to wait until a DJ is in the radio studio to pull it from our vast archives of gothic and symphonic metal.

Loading ...
Show your support by liking
Decennial Gothica Radio on Facebook!
Get the latest Gothic music news, videos, and DJ updates on our Facebook Page!

Learn more about gothic metal and symphonic metal.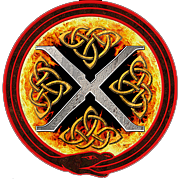 HELP THE DJs PAY FOR RADIO BROADCASTING EXPENSES!
CHECK OUT OUR CUSTOM SHIRTS AND MERCH