Decennial Gothica Radio is commercial-free 24/7 and plays a wide range of melodic dark tunes, including everything from gothic metal, female-fronted bands, doom, celtic, and symphonic metal. Our music archives span from the early genre-forgers to the bleeding-edge bands emerging onto the scene. We support new and independent goth acts but also get the latest music by popular bands directly from the major record labels.
We promise that you will discover countless new favorite bands when you listen to our predominantly female-fronted gothic and symphonic metal mix.
Thousands of listeners tune in each month...
So come join us on the dark side!

NEED YOUR GOTHIC/SYMPHONIC FIX?
CHOOSE ONE OF THE STREAMING RADIO LINKS BELOW OR USE THE EMBEDDED RADIO PLAYER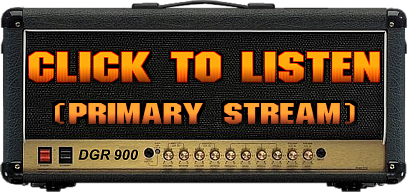 DGR STREAMING LINK (PLS)

DGR STREAMING LINK (ASX)

DGR EMBEDDED RADIO PLAYER
---
Links to our alternate radio stream, "DGR II": (PLEASE NOTE: This is a totally diferent radio stream from the primary stream, so the "Now Playing" lists and the song requests will not work for this stream.)
LISTEN TO "DGR II" RADIO STREAM
ALTERNATE DGR II STREAMING LINK (PLS)

ALTERNATE DGR II STREAMING LINK (ASX)


Please submit ALL song requests through this form, which enables us to remotely queue your track on the radio even if a DJ is not in the studio. This will get your songs on the air quicker than if you emailed us the request.
If you request a song that we do not have in our active radio's playlist, the request will have to wait until a DJ is in the radio studio to pull it from our vast archives of gothic and symphonic metal.




BY:
ALBUM:


Loading ...
THE DJs of DECENNIAL GOTHICA RADIO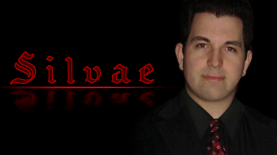 DJ Silvae, the lead DJ and general manager of Decennial Gothica, is a native of Bucks County, Pennsylvania, but lived as a resident worker in Italy for four years. During his sojourn in Europe, he spent time exploring the cultures of almost two dozen countries. There, he developed a diverse taste for European Gothic and symphonic metal, and amassed an international tapestry of bands and sub-genres in his music collection.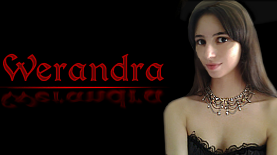 Associate DJ Werandra is a self-described free spirited gipsy that enjoys life, love, and art. An operatic soprano and dancer, she also enjoys photography and modeling. When she's not dancing or modelling, you might find her wondering barefoot along grassy paths to find inspiration and connect with the Earth, which is a large part of her spirituality.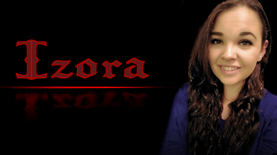 Associate DJ Izora has been a passionate metalhead since an early age, first banging her head to commercialized metal before she was drawn to the dark siren call of Gothic and underground metal acts. She especially savors music that contains artfully constructed lyrics. A frequent participant of the concert scene, Izora also expresses herself through painting and enjoys a good horror movie.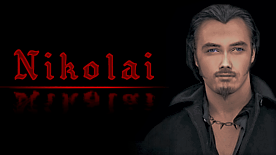 Associate DJ Nikolai may be found lurking in shadows near the pulsating beats of underground clubs, where he satiates his craving for fresh independent music from continental Europe. Deeply fond of the Victorian shades of the Gothic spectrum, Nikolai cloaks himself with a modern twist on Old World clothing styles that turn heads wherever he goes. He brings to Decennial Gothica his passion of symphony and darkness.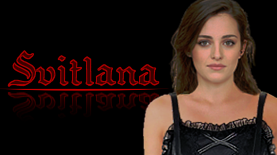 Associate DJ Svitlana hails from Ukraine where she studied classical vocals and dance. When she was in secondary school, her brother introduced her to Nightwish, and from that moment she dove headfirst into the world of symphonic metal. When she's not lost in her music, she enjoys fashion and dancing, or you might spot her with friends at the Pravda Beer Theatre.